Brass plaques stolen from floor of East Peckham church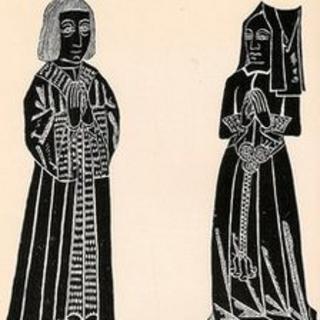 A pair of 500-year-old brass plaques inlaid in the floor of a church in Kent have been removed by thieves.
They were stolen from St Michael's Church in East Peckham, which is left open every day for visitors.
Kent Police said a keyholder to the church noticed they were missing last Saturday.
The images, which are about 18in tall, date back to 1539 and are believed to be of a local couple, William and Margaret Whetenhall.
Officers said they were thought to be worth a few hundred pounds, but were much more valuable to the village for their local significance.