Turner Contemporary celebrates birthday with £530,000 donation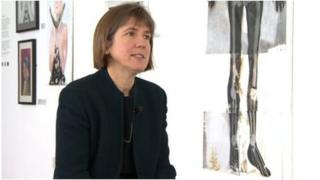 The Turner Contemporary gallery in Margate has been given £530,000 ahead of its second birthday.
The gallery's director, Victoria Pomery, said the money would go towards its Catalyst Endowment campaign.
The Turner Contemporary has had about 850,000 visitors since it was opened by Tracey Emin and Jools Holland on 16 April 2011.
Ms Pomery said: "One of my great highlights was opening the doors on that first day."
"By 10 o'clock it was a heaving mass of faces from lots of people from lots of different walks of life."
She added: "We are at the moment going out to seek to raise £1m over the next three years to set up an endowment campaign."
Once the Turner Contemporary endowment reaches £1m it will be matched by Catalyst, a scheme run by Department for Media and Sport (DCMS) and Arts Council England.