Kent A21 house demolition couple 'in limbo'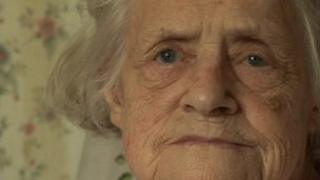 A couple whose cottage will be demolished when the A21 is upgraded have said not knowing when they will have to leave has left them in limbo.
Margaret and Les Warren, both in their 80s, have lived on the Hadlow Estate near Tonbridge, Kent, for 31 years.
The Highways Agency plans to upgrade a 2.5-mile (4km) section of the A21 between Tonbridge and Pembury from a single to a dual carriageway.
It said it had made "every effort" to find the couple an alternative home.
"What worries me is not knowing," Mrs Warren said.
"It's the uncertainty of everything. We don't know whether they're going to come along in 12 months' time, 18 months' time or whatever.
"Or even tomorrow, we don't know.
"I just feel exhausted."
The Highways Agency said it had made "every effort" to find reasonable alternative accommodation for the couple.
The work on one of the main routes from London to Kent and the Sussex coast is expected to cost between £100m and £150m.