Dangerous phone chargers on sale in Thanet area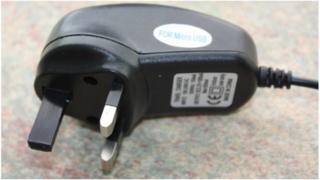 Mobile phone users have been warned about potentially dangerous chargers on sale in Thanet, Kent.
The chargers, which are being sold for £5, have a micro usb fitting suitable for many modern phones.
However, trading standards have warned the chargers have a number of wiring and component faults which could result in fire and electric shocks.
Mark Rolfe, from trading standards, said the chargers carry no maker's name so should be recognisable.
He said: "If you have already bought one of these chargers, we strongly advise you to take it back to the shop where you bought it."