Boy falls through roof of Rank Hovis mill in Ramsgate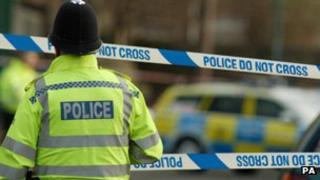 A teenage boy is critically ill in hospital after falling through the roof of a disused factory in Ramsgate.
The boy, thought to be 13, was taken by air ambulance to the Royal London Hospital with what are described as extremely serious injuries.
Emergency services were called to the former Rank Hovis flour mill in Margate Road just after 16:00 BST, but spent some time trying to locate the boy.
Firefighters gave the boy first aid until ambulance crews arrived.
A spokesman for South East Coast Ambulance Service said two ambulances were sent to the site, but crews advised that because of the boy's condition the air ambulance should be used.
After treating the teenager at the scene, the crew flew him to the London hospital.
A spokesman for Kent Fire and Rescue Service said the boy had fallen about 20ft (6m).
"Firefighters gained entry to the building and gave CPR to the youngster before he was given further treatment by paramedics and then transferred to the air ambulance."
An ambulance service spokeswoman said: "We had a little difficulty accessing the building when we arrived because it is no longer in use. It took some time to find where the patient was - it isn't a small building."
The mill has been disused since it was sold by Rank Hovis about 10 years ago.