Superjumbo Airbus A380 arrives at Manston Airport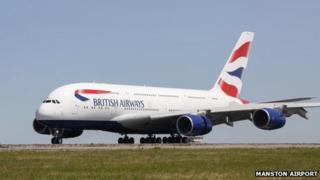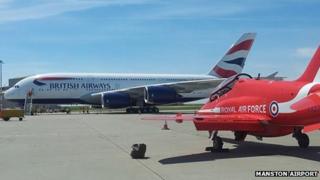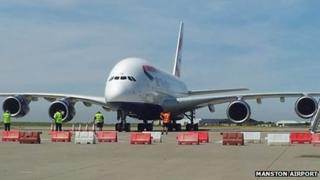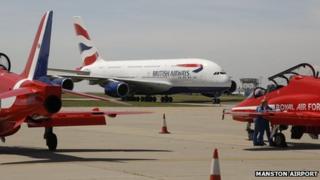 The world's largest passenger plane has arrived at Manston Airport in Kent.
Pilots and cabin crew working on the British Airways Airbus A380 are due to undergo three to four weeks of test flights and training in the county.
The carrier, which is spending £10bn to upgrade its long-haul fleet, is the first airline in the UK to take delivery of the A380 superjumbo.
The 72m (236ft) long aircraft stands at 24m (78ft), and has a range of 9,500 miles (15,000km).
Singapore Airlines was the first carrier to operate an A380, with its first flight taking place in October 2007.
Virgin Atlantic is due to take the first of the six A380s it has ordered in 2018.