Gagging orders given to 151 ex-Kent County Council staff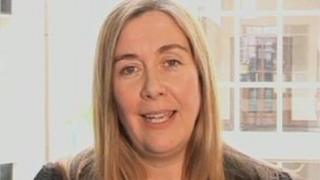 Kent County Council has given "gagging orders" to 151 former members of staff in the past five years, BBC Radio Kent has learnt.
Compromise agreements give staff a higher payout for not challenging their departure or speaking to the media.
The council said it stopped staff discussing reasons for leaving, but did not stop them from talking about what was happening at the council.
The largest payout of £420,000 was made in the 2011/12 financial year.
It went to the authority's former managing director Katherine Kerswell, who left her post in December 2011 after 18 months.
She was one of 1,500 staff who were made redundant from the Conservative-led council as part of spending cuts.
The BBC has learned that more than £14m has been spent on redundancy packages as part of the cuts.
'Dispute resolution'
Liberal Democrat Trudy Dean raised concerns about "gagging clauses" at a council meeting in May, asking if council leader Paul Carter was willing to cease their use.
Mr Carter said compromise agreements could provide quick resolutions to disputes which were often in the best interests of the employer and the organisation.
They delivered value for money, he said.
"We do it for the benefit of ourselves and the employee that they will not disclose, we will not disclose, the reason for that individual leaving," he said.
"But it doesn't stop them talking about anything that has gone on within Kent County Council during their employment."
Labour group leader Gordon Cowan said the agreements should stop.
He said: "If you need to make a person redundant, then you do it under the general terms of redundancy and/or payment of.
"There shouldn't be any reason why anyone would want to have a gagging order on any personnel that leaves an authority for whatever reason."
Gary Cooke, the councillor in charge of corporate and democratic services, said the agreements helped the authority to save money.
"The compromise agreements are to a large extent ways of dispute resolution," he said.
"And rather than going through court processes where you can have unexpected outcomes, what this enables us to do is to risk manage that process to a certain extent."