Kent medics look to fathers to set healthy eating example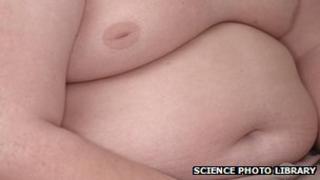 Health professionals in Kent are to target men and boys in a bid to improve the county's childhood obesity problem.
Public health consultant Dr Marion Gibbon says existing weight-management campaigns are failing to reach enough of the people who need them.
And she says fathers may hold the key to improving the county's record.
The prevalence of reception-age (4 to 5-year-old) children in Medway and West Kent who are considered overweight is well above the national average.
And in Dartford, Swanley and Gravesham more than one in five 10-year-olds is considered obese, prompting a focus on pre-school-age children.
Cookery for all
Dr Gibbon said men were less likely than women to take up courses run throughout the county, leading to a consequent rise in the number of males who are overweight.
And she told health practitioners in the county: "The evidence suggests that results improve when a father is the leading support for children in weight-management programmes."
Dr Gibbon said the programmes worked but were "not reaching" enough overweight and obese children.
Health professionals also believe there is a case for including cookery skills in their weight-management programmes.
Moya White, senior dietician for the Dartford, Gravesham and Swanley area, said: "It has got to be quick, easy recipes. Often people think it's difficult.
"I think every child in school should be doing cooking and learning healthy eating."
Ms White revealed: "The obesity is already there in Dartford, Gravesham and Swanley before the children start school. So in reception [classes] they are already obese.
"So we need to tackle these kids at an even lower age, before they go to school."