Chatham's Medway Queen pub 'a community asset'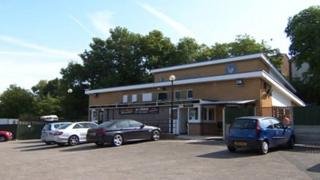 Patrons of a pub in Kent that could have become a supermarket have used the Localism Act to have it registered as a community asset.
The Medway Queen pub in Chatham was threatened with closure when the former landlord gave up the lease.
There was talk of turning it into a supermarket, before two regulars took over.
Four hundred people signed a submission to the council, which has agreed to grant their request.
The Community Right to Bid, which falls under the Localism Act, allows communities to take ownership of assets they deem to be important to them.
It is the first time it has been implemented in the Medway Towns.
'Gobsmacked and humbled'
Licensee Andy Bristow, who runs the pub with Bobby Beck, said that when the building closed for a week for refurbishment, they were "inundated" with people wanting to help redecorate.
"In that week, the pub was transformed," he said.
"We were quite gobsmacked and humbled that when the chips were down, everybody came out to keep it as what they wanted."
Ward councillor Sam Craven said: "It's fantastic news for them, it just shows that a community coming together and standing up for themselves is definitely worthwhile and is achievable."
Mr Bristow said the turnover had increased dramatically, and the brewery had approached them with a view to them running it for a longer term.