Cannabis farm found in ex-Kent County Council offices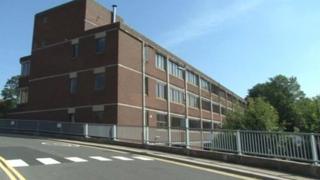 A cannabis factory has been discovered in a former council office building in Dartford.
The factory took up the entire first and second floors of the derelict building in West Hill.
The plants were growing in every office, and special lighting and ventilation had been installed for their cultivation, police said.
There were between 5,000 and 6,000 plants believed to have an estimated street value of about £4m.
Sgt Ruth Colquhoun said: "It's a significant find in a very unusual location.
"There are blacked out windows, heat sources, ventilation and lighting."