Parents of missing Richard Fearnside want CCTV on ferries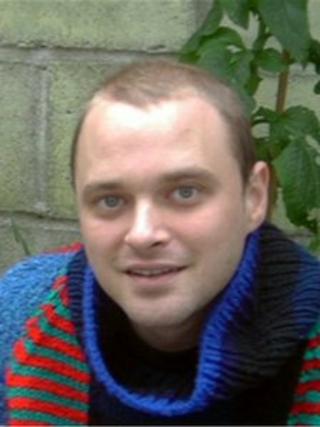 The parents of a man who went missing on a ferry have called for more cameras on vessels to help prevent more deaths.
Richard Fearnside, 30, of Whitstable, Kent disappeared on the P&O Pride of Kent ferry on 21 May, after going on deck for a cigarette.
Marianne and Bob Fearnside said a CCTV camera on-deck may have shown whether he fell or jumped into the sea.
P&O says cameras are used on board but it is "impossible" to install CCTV throughout and constantly monitor it.
Mrs Fearnside said her son was a lovely person and it had been "a terrible loss".
She said: "It shouldn't happen that somebody could just vanish."
'Tool for crew'
The couple have set up an online petition calling for cameras on passenger decks.
Mr Fearnside was reported missing after the night ferry from Calais docked in Dover, at 01:00 BST.
The vessel was searched but there was no sign of him.
A lifeboat and helicopter were also sent to the scene but the sea search was called off at 06:00.
Mr Fearnside said: "Not only would CCTV help identify when people go missing and how, but it could also be a tool for the crew to alert crew members to get people off a deck if there was a storm suddenly coming up."
In a statement, P&O said it does have some external and internal cameras but it would be "impossible to cover all of the outside decks with CCTV" and "impossible to monitor such cameras in real time".
The company also said it would be "impossible to record such images in perpetuity".