Lauren Patterson murder: Qatari man sentenced to death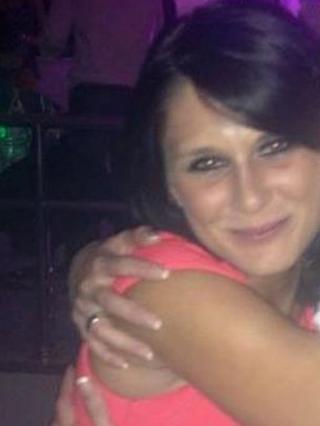 A man has been sentenced to death for the murder of a Kent teacher whose badly-burned body was found in the desert in Qatar last October.
Badr Hashim Khamis Abdullah Al-Jabar was arrested after the body of Lauren Patterson, 24, was found in a remote area by a falconer.
His accomplice Muhammad Abdullah Hassan Abdul Aziz was jailed for three years.
Ms Patterson's mother Alison said justice had been served on the killer but not his accomplice.
Ms Patterson, of West Malling, near Maidstone, worked at the Newton British School in the Qatari capital Doha and disappeared following a night out.
'Heinous and brutal'
An inquest conducted in Kent in November was told her body was identified through DNA testing.
Following the sentencing, reported by AFP news agency and Doha News, Mrs Patterson said she had lost her eldest daughter and closest friend.
"Even though this trial is now over, we will never forget Lauren, nor the horrific way she was murdered," she said in a statement released through the Foreign Office and Commonwealth Office.
Because of the "truly heinous and brutal" way in which her killer and his accomplice had tried to dispose of her daughter's body, the family had been unable to say a final goodbye, she said.
She said she was "deeply upset" at Aziz's sentence, adding: "Three years does not seem to reflect the magnitude of this crime."