Lee Birch admits murdering wife Anne-Marie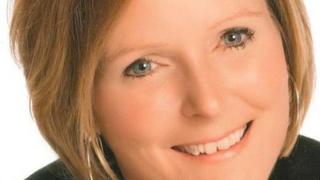 A husband who denied murdering his estranged wife has changed his plea to guilty shortly before the end of his trial.
Lee Birch, 55, of Lymington Road, Westgate-on-Sea, had pleaded guilty to manslaughter but denied the murder of his wife Anne-Marie.
She was found strangled in a field in Broadstairs in November. A pathologist said she had multiple fractures.
Birch was sentenced to life, with a minimum of 25 years in prison.
The Independent Police Complaints Commission (IPCC) said it was investigating the way Kent Police handled the case, and had interviewed four members of civilian staff.
The court was told the couple had been married for 17 years, but last summer Mrs Birch told her husband their marriage was over.
'Relentless campaign'
Kent Police said on the morning of 7 November, Birch visited her home in Nethercourt Gardens, Ramsgate, hiding in the garden.
When Mrs Birch's dog found him, he jumped over the back garden fence and waited at the nearby harbour where she went to walk dogs as part of her dog-walking business.
As she walked past him he grabbed her and used a piece of rope from the garden cupboard to strangle her.
Det Insp Richard Vickery, from Kent Police, said: "He subjected her to a relentless campaign of harassment as she tried to go about her everyday life.
"After killing her, he left her body in a field and calmly took the dogs back to their owners, then cleaned himself up and went to the pub for a drink."
The IPCC said the four members of police staff were interviewed under gross misconduct caution, in relation to their contact with Mrs Birch in November 2013.
"Inquiries are continuing, and we are keeping the family updated on the progress of our investigation," the IPCC said.