Ashford sex attacker John Williams jailed for life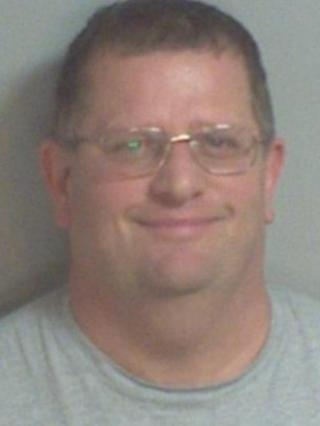 A serial sex attacker who targeted women and girls aged between 16 and 50, threatening to kill his victims if they screamed, has been jailed for life.
John Williams, 47, of Essetford Road, Ashford was told he must serve at least seven years, but might never be freed.
Canterbury Crown Court heard the 29 offences dated back as far as 1991.
He admitted 10 sex assaults, one assault bid, an indecent assault and one theft and asked for 16 theft and sex offences to be taken into account.
The offences included an assault on a 23-year-old woman as she walked her dog along a footpath near Singleton Lake on 2 August 2013.
A 47-year-old woman was attacked off Britannia Lane in September 2012 and a 16-year-old girl was assaulted in woods off Wesley School Road in June 2012.
Other assaults took place in Ashford and Chatham.
One of Williams's victims told BBC South East the attack had affected her whole family, which made it "twice as hard" for her.
"My confidence is shot right down," she said.
"I can't go to sleep without knowing everything in the house is locked. It's really difficult."
It has emerged the Independent Police Complaints Commission (IPCC) is carrying out an inquiry into the Kent Police investigation.
Williams was identified as a suspect in October 2012 after an appeal for information.
But by the time he was interviewed and a DNA sample was taken in September 2013, which linked him to the attacks, two more assaults had taken place.
Kent Police have not commented on the IPCC inquiry.
Det Insp Richard Vickery said Williams subjected his victims to very frightening ordeals.
"The evidence they were able to provide without doubt forced Williams to admit his guilt," he said.
"I hope today's sentence goes some way to providing closure to the families affected."