Tunbridge Wells statue in memory of babies returned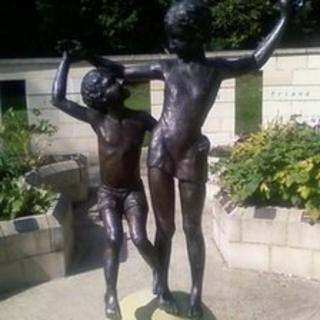 A £10,000 bronze statue made in memory of babies who have died has been returned undamaged to the Kent memorial garden from where it was stolen.
The artwork was taken from the Kent and Sussex Crematorium in Tunbridge Wells.
It was donated by the Stillbirth and Neo-Natal Death Society, which supports bereaved parents and families.
Louise Ellis, who visits the garden to remember her daughter who was stillborn 18 years ago, said she was "completely overwhelmed" at its return.
"We put time and effort into choosing it," she added.
The statue was stolen at the beginning of May, and the garden had felt empty without it, said Ms Ellis.