'Serious failings' GP in Sittingbourne to retire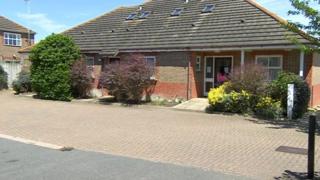 A GP in Kent whose patients were found to be at "unacceptable levels of risk" is to retire at the end of the month.
During an inspection, the Care Quality Commission (CQC) found Dr Bijan Saha's Sittingbourne surgery failed to meet 11 standards of safety and patient care.
"Serious failings" at the Lakeside Medical Centre included problems with privacy for patients and cleanliness.
NHS England (Kent and Medway) said the GP was currently not practising and new partners would take over the practice.
'Number of concerns'
Dr Saha, who is understood to be in his 70s, will retire once the partnership takes effect from 28 June.
The CQC inspection of the practice in Todd Crescent, Church Milton, which was unannounced, was conducted in March after a number of concerns were raised.
Dr Saha told the BBC earlier this month that he had no comment to make.
A spokesman for NHS England (Kent and Medway) said: "All GP practices must provide safe, high quality care to their patients and meet all essential standards in managing services at their surgeries.
"We will not accept the provision of care which falls short of these standards and continue to work with the Care Quality Commission to ensure that local services are providing the appropriate care to patients."
In a statement, he added: "Dr Saha and other local GPs have written to us to confirm their intention to enter into a partnership arrangement that will provide new clinical leadership for the practice."