Rise in historic sexual abuse cases in Kent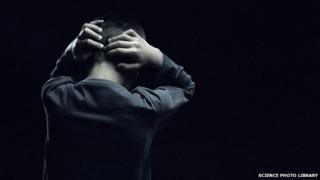 The number of historic sexual offences reported to Kent Police has risen by almost 70% in the last year.
Figures obtained by BBC Radio Kent show 1,161 cases were reported in 2013-14 with 219 people charged, compared to 688 reports the year before.
Cases are categorised as "historic" if the abuse took place more than 28 days before the allegations were made.
More people are coming forward to report historic sexual abuse after recent high-profile cases, police said.
Det Ch Insp Andy Pritchard from Kent Police's public protection unit, said: "The Jimmy Savile story broke in October 2012 and we saw an immediate 200% increase in the number of reported non-recent child sex abuse in Kent.
He said the force was still seeing an increased level of historic sexual abuse cases being reported.
"I see that as a fairly positive thing, because it is giving us the opportunity to both help people and to help us safeguard children now," Mr Pritchard said.
In 2013-14, 367 allegations of historic and non-historic sexual abuse allegations led to someone being charged.
This is compared to 395 in the previous year, Kent Police figures released to the BBC under a Freedom of Information request show.
'Compelling evidence'
Mr Pritchard said; "Sometimes the offenders are so old they cannot be prosecuted."
He said; "There's a completely different attitude in the police, and particularly in the Crown Prosecution Service now, around being able to accept the evidence, and put it before a jury.
"The evidence, very often just by the victim telling their story, is compelling enough for a jury to understand and believe them."
Malcolm Gilbert, from Gravesend-based charity Family Matters, said: "Society has been accepting more and more that child sex abuse has been a prolific crime.
"More than 80% of abuse goes on in the home or around the home," he said.