Ramsgate boy escapes school on first full day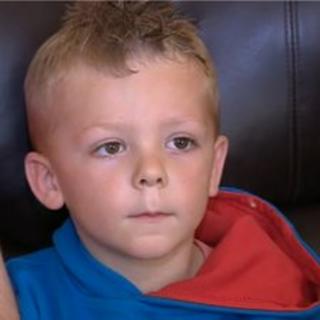 A four-year-old boy had to be taken home by a stranger after he left his primary school in Kent and was found playing in the road.
Gary Hart said his son Jensen was back home in Ramsgate at about 13:00 BST on what should have been his first full day at Newington Community Primary.
He said he was shocked that when he phoned the school on Friday teachers seemed not to be aware he was missing.
The school said Jensen joined a group of parents leaving the playground.
Head teacher Cliff Stokes described it as "an unfortunate incident".
Mr Hart said: "We had a knock on the door. It was some lady we'd never seen before and she had Jensen with her, which shocked us completely.
"She said he was playing in the street. He told her where he lived and she brought him home."
'Procedures improved'
Jensen was found near his home more than half a mile from the school in Princess Margaret Avenue.
"Anything could have happened," his mother Michelle Butters said.
In a statement, Mr Stokes said: "There was an unfortunate incident where a child managed to leave the school premises by joining a group of parents leaving the playground.
"Within minutes we were made aware of this and immediately informed the parents and went to the child's house, where he was found.
"The safety of our children is our primary concern and we have already improved our procedures to make sure this does not happen again."
Jensen's parents have complained to Kent County Council and are demanding a "proper apology" from the school.