Government school buildings scheme 'too slow' in Kent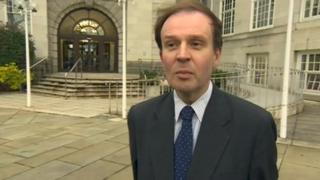 More than two years after the government announced plans to rebuild 13 Kent schools none has been rebuilt, Kent County Council (KCC) said.
Councillor Roger Gough, KCC education spokesman, said the government had been too slow and the scheme would have been better run by local authorities.
He said many Kent schools had severe problems and swift action was needed.
The Department for Education (DfE) said it was still on schedule to rebuild the schools over the next three years.
In May 2012, the government said 261 schools in England would receive funds from the Priority School Building Programme (PSBP), which replaced Labour's Building Schools for the Future programme.
The list of prioritised schools issued in June 2012 included 14 in Kent, but the DfE said one has since closed.
Mr Gough said the process had been very centralised which had slowed progress.
He said the Conservative-run county council had delivered 191 additional classrooms in that time under its schools expansion programme.
"There are three schools in [PSBP] phase one and we are just about in the process of getting on site at the moment, hopefully to complete [in the] later part of next year," he said.
"Phase two, which is a further ten or so schools, is still undergoing feasibility. That won't be starting until the back end of next year."
He said Kent County Council wanted to see progress made on phase one and a "good decision" for Kent in phase two.
One Margate school, the Hartsdown Academy, was due to have been rebuilt under the Labour scheme and then was not included in the replacement programme.
Principal Andrew Somers said his maintenance budget this year was about £22,000, but he spent about £120,000 "keeping the building together".
He said: "We keep it safe and we keep the environment good, but it's a huge cost."
A DfE spokeswoman said the government had already signed construction contracts with three schools and was working to develop designs for the other 10.
She said: "The government is committed to ensuring children leave education equipped for life in modern Britain and the Priority School Building Programme is a vital part of our plan for education."
Six schools had already opened in new buildings and 56 others were under construction across the country, she added.