Kent police sickness at five-year high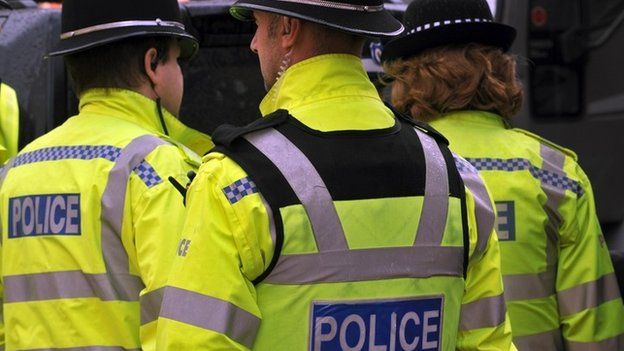 The number of Kent police officers and staff on long-term sick leave has reached a five-year high.
Figures show that in the most recent financial year, 308 police officers and 214 police staff, including PCSOs, were off work for longer than 28 days.
In 2009-10, 234 police officers and 235 police staff went on long-term sick leave.
The jobs of about 500 officers and 700 support staff have been shed by the force since 2010.
Some 5,900 people work for Kent Police.
More than 4,500 duty days have been lost over the past five financial years due to anxiety, according to the figures which were released following a Freedom of Information request.
Kerry Stothart, a branch secretary of the Unison union, which represents almost 1,000 members within the force, said: "The staff left are actually doing a lot more work.
"Some of them are burning out under the pressure of it, a lot of them are going off sick with stress, etc.
"We've even had people that have taken annual leave because they don't want to go sick."
Ian Pointon, chairman of the Kent Police Federation, said he had "never known morale" so low.
"I think one of the barometers for that is officers' willingness to work overtime," he said.
"They can be ordered to work overtime but if you ask for volunteers, people just are not volunteering.
"That's because, frankly, they don't want to be at work because when they're at work they're just picking up more and more work, which is adding to their levels of stress."
Ian Drysdale, Kent Police's director of human resources, said the force had ring-fenced the available resources within its occupational health services.
"We know how important it is to maintain that service at a time of great change, so services such as counselling, physiotherapy and other health services are still in place," he said.
Policing minister Mike Penning said: "We have made it easier for the police to do their job by cutting red tape, scrapping unnecessary targets, and giving them the discretion to use their professional judgement.
"At the same time, the proportion of officers on the front line is increasing."
Related Internet Links
The BBC is not responsible for the content of external sites.