Ashford Borough Council tackles worst recycler label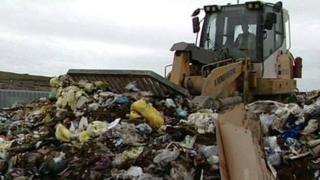 A Kent council that was named worst recycler in England for four years running says it has quadrupled its collections.
Ashford revamped its waste collection service in 2013 after coming bottom of the recycling table for several years.
The authority had recycled 12% of household waste, compared with a national average of 43%.
Its recycling rate increased to 55% in the 12 months since collections were changed in July 2013, the council said.
Ashford borough councillor Jessamy Blanford added: "This is extremely encouraging news. We have been delighted with how enthusiastic our residents have been about recycling since the new service and wheeled bins were introduced.
"To see figures continuing to climb after the initial excitement has died down is wonderful news for our borough."
The Department for Environment, Food and Rural Affairs (Defra) is due to release its annual figures - which run from April to March - next month.
Roger Edwards, managing director of Biffa Municipal which runs the contract for Ashford, said the government figures would be slightly lower as they included the three-month period before the new collection service was introduced.