Clare Tiltman murder accused Colin Ash-Smith 'had assault plans'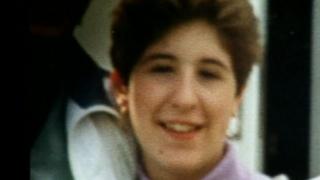 A man accused of murdering a schoolgirl in Kent said he made up a list of plans for attacks on women in order to sound more dangerous, a jury has heard.
The Inner London Crown Court was told they showed details of Colin Ash-Smith's previous targets.
Ash-Smith - who has since been jailed for stabbing attacks on two other women - denies stabbing Claire Tiltman, 16, to death in Greenhithe 21 years ago.
The plans included graphic details of an attempted murder he later admitted.
Prosecutors told the court Ash-Smith had fully intended to carry out the "assault plans", which were found in his car.
Jurors heard in one plan Ash-Smith wrote that he was alone at a railway station and had picked out a woman. He said he had planned where to hide the body "but I bottled it".
In another, he described being "in full swing in my psycho state of mind".
The plans were found when Ash-Smith was arrested for dragging a woman off the street and stabbing her 14 times, which he admitted.
He also admitted another attack, in which he abducted a woman, attempted to rape her, and then stabbed her repeatedly.
He described this stabbing as "my masterpiece" in the plans.
The murder of Claire Tiltman, which took place between both attacks and in the same area, has always been denied by Ash-Smith.
The trial continues.