Diabetic driver jailed over cyclist A2 crash death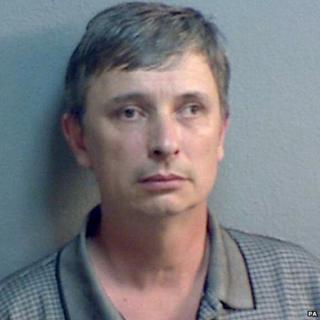 A driver who killed a cyclist when he suffered a diabetic attack at the wheel has been jailed for 15 months.
Charles Maxted, 53, of Glen Walk in Yorkletts, crashed into Graham Epps on the A2 in Boughton in August 2012.
He was also banned from driving for 20 years after pleading guilty to causing death by dangerous driving at Maidstone Crown Court.
Kent Police said Maxted, who had type 1 diabetes, had been "significantly lax in his daytime testing regime".
Following the sentencing, the family of 29-year-old Mr Epps said his death was "most certainly an avoidable one".
"It is every driver's responsibility not only to drive safely but to ensure they are fit to be behind the wheel before they drive.
"In our Graham's case, tragically, this did not happen. That evening Graham was given a life sentence. No sentence given to the driver involved would ever change the events of that evening."
'Consequences truly devastating'
They continued: "A driving licence is a privilege, not a right. We ask that all drivers respect that privilege.
"We want to prevent this happening to others. In Graham's memory, we wish to raise awareness, so that one good thing can come from this tragic event.
"We want to say publicly: All drivers with diabetes must check their glucose levels before every journey and not think that it doesn't matter or rely on that they feel okay, because it certainly does matter.
"The consequences of not testing resulted in the death of Graham."
Insp Martin Stevens said: "The sentence imposed should serve as a reminder to all driving-licence holders that the consequences of driving when not fit are truly devastating."
Hypoglycaemia - or low blood sugar - normally affects diabetics who have too much insulin or not enough food in their system and can, in severe cases, lead to coma-inducing attacks.