Gravesend man arrested over money laundering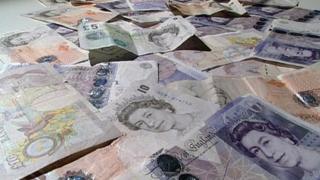 A 35-year-old businessman from Gravesend in Kent has been arrested on suspicion of laundering up to £6m.
Customs officers searched a house and business in the town on Tuesday and seized more than 600 litres of what is believed to be illicit alcohol.
It was estimated to be worth about £17,000 in lost duty and taxes. Business records and equipment and £6,000 in cash was also seized.
The man was released on bail until 17 June pending further investigations.