Ightham Mote restoration workers' stories recorded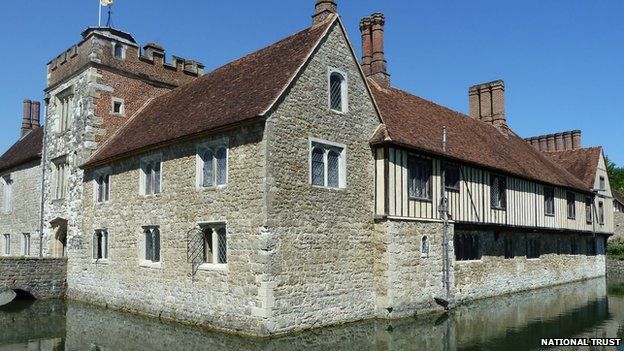 Workers on a 20-year project to restore a 14th Century moated house in Kent are being asked to record their stories.
The work on Ightham Mote, near Sevenoaks, was at the time, the National Trust's most expensive conservation project, costing £10m.
Historian David Starkey said it was "one of the most beautiful and interesting of English country houses".
The National Trust is marking 30 years since the property was donated by a US businessman.
Charles Henry Robinson left the property to the National Trust in 1985.
The house dates from about 1320 and has a moat fed by a spring on the estate on all four sides.
During the conservation work to deal with erosion of the masonry above and below the water level, and the decaying roof timbers, the house remained open to the public.
Related Internet Links
The BBC is not responsible for the content of external sites.