Chihuahua dumped in Tunbridge Wells dies giving birth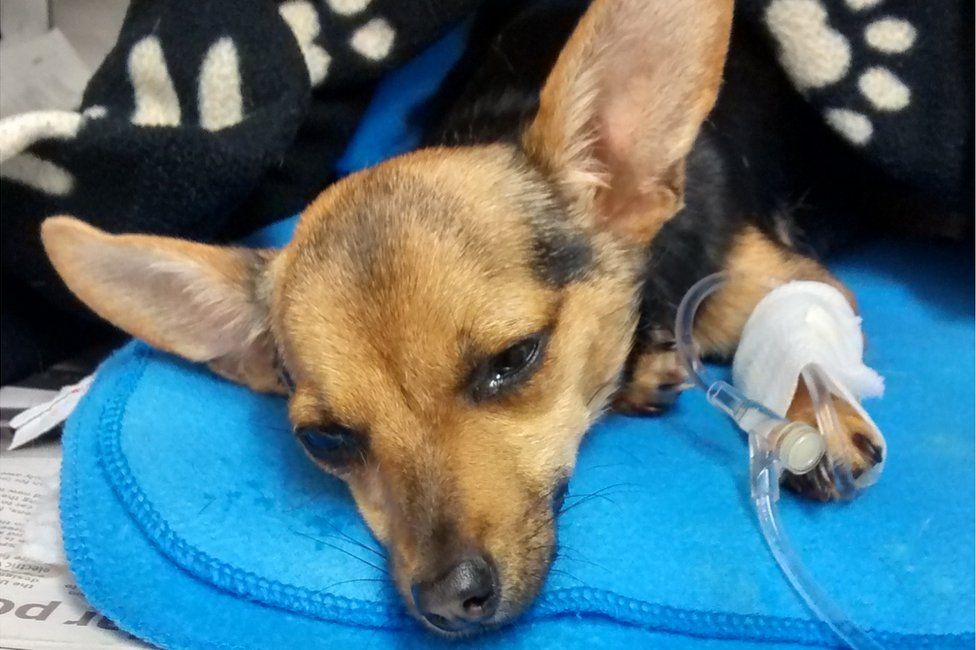 A Chihuahua has died after being found dumped in a cat carrier while giving birth in Kent.
The dog was found in "an extremely poorly state" in Greggs Wood Road in Tunbridge Wells, next to two dead puppies on Friday, the RSPCA said.
It was taken to a vet for treatment but was too weak to be induced or to have a caesarean to deliver the remaining two puppies.
The animal charity said the sight of the suffering dog was "heart breaking".
RSPCA inspector Rachel Smith said: "The sight of this poor little dog was utterly heart-breaking.
"She was just so ill, and going through an extremely difficult labour, and yet just dumped and left to suffer.
"It was horrible to see the suffering she endured, which was just so unnecessary and could have been easily avoided if she had been taken to the vets earlier for help."
Any witnesses are asked to contact the RSPCA.
Related Internet Links
The BBC is not responsible for the content of external sites.