George Low stabbing: Stabbed friend 'lucky to be alive'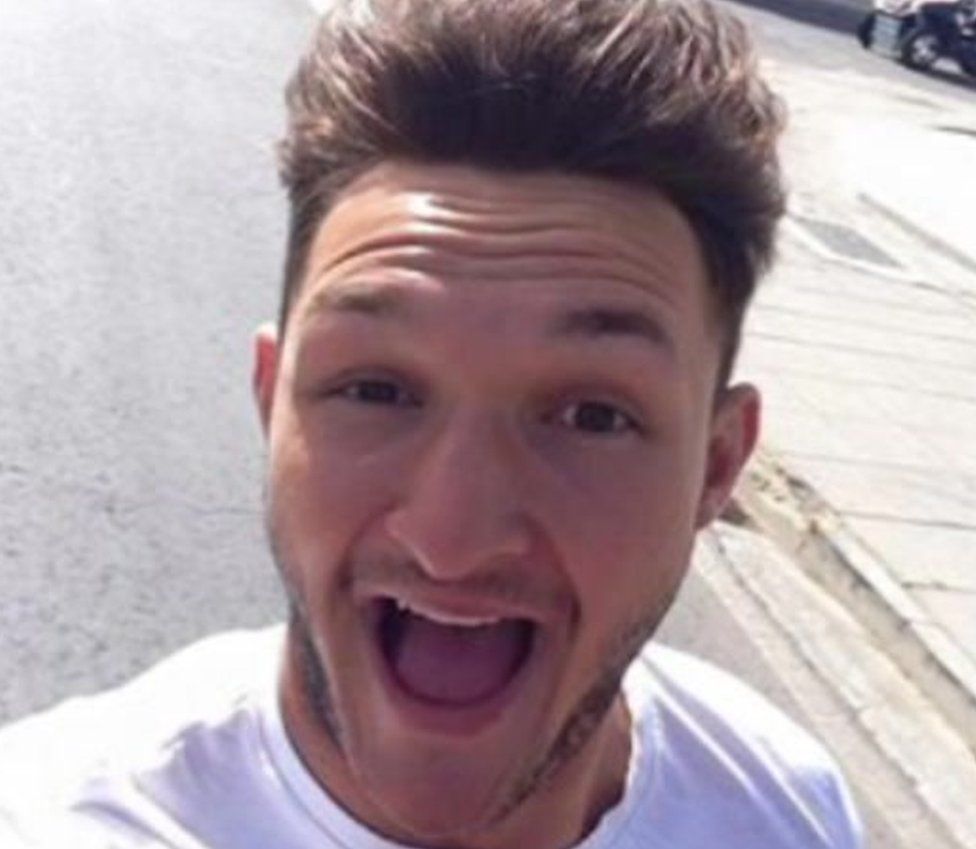 A British holidaymaker who survived a stabbing in which his friend was killed has said he is lucky to be alive.
Estate agent George Low, 22, from Dartford, was killed near a nightclub in Ayia Napa in Cyprus on 14 August.
Speaking after Mr Low's funeral, Ben Barker, 22, said: "I'm up and about and moving. I'm unbelievably lucky to have survived what I did."
"I wish that some of that luck could have been with George as well," he said.
More than 300 people attended Mr Low's funeral in Darenth, Dartford, including friends who had been in Ayia Napa with him when he was killed.
Mr Barker said Mr Low would "never be forgotten".
"It's overwhelming the number of people here showing their love for George."
Speaking after the funeral service, Mr Barker said: "He would have loved the amount of attention he was getting, without a doubt."
Jason Woods, who was also in Ayia Napa with Mr Low and Mr Barker, said: "He would have been pleased to see everyone come out together to show support to his family and friends.
"You always knew when you around him that everyone loved him."
Mr Barker suffered stab wounds to his back in the deadly attack in Grigori Axfentiou Street.
Arrest warrants were issued for Mehmet Akpinar, 22, and Sali Ahmet, 42, who fled to the Turkish-controlled north and were arrested for an unrelated offence.
Deputy police chief George Economou said no-one had been handed back from northern Cyprus for many years.
Related Internet Links
The BBC is not responsible for the content of external sites.