Emaciated dog rescued from busy Maidstone road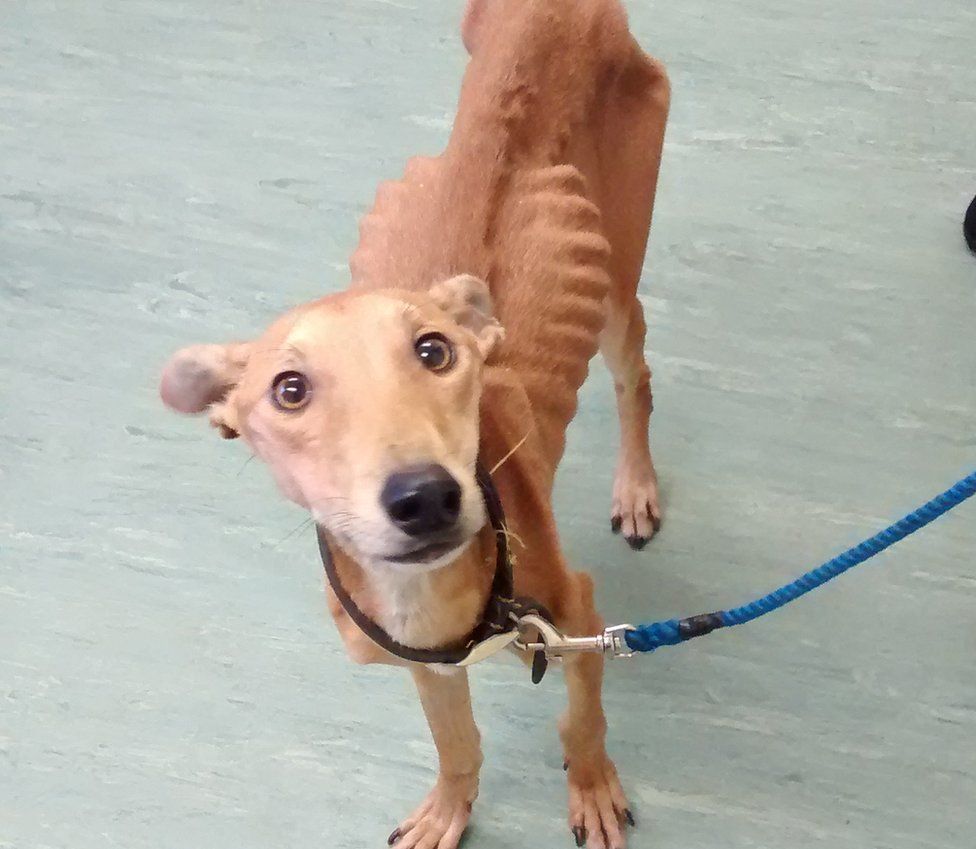 An emaciated dog initially mistaken for a pile of rags because she was so thin has been rescued by motorists who saw her lying in the kerb of a busy road.
The young female lurcher, named Snoopy, was found collapsed in Woolley Road, Maidstone, Kent.
RSPCA inspector Rosie Russon said they believed she was deliberately starved as she was almost just skin and bone and weighed just 10 kilos (1.5 stone).
Snoopy is making a "steady recovery" at the charity's Leybourne Animal Centre.
Snoopy was found last Thursday night by passing motorists who said she was so still, they had to swerve to avoid hitting her.
She was taken to a nearby vet before being passed into the care of the RSPCA.
Ms Russon said: "No medical condition has been found so this emaciation seems to be due to not being fed.
"She also had injuries to her tail which are consistent with being caged in an enclosed space."
She added: "She is very young - we think less than two years old - and has clearly had a very sad start in life - but she is regardless such a sweet, friendly little thing."
Related Internet Links
The BBC is not responsible for the content of external sites.