Ramsgate 'Lush for Labour' candidate apologises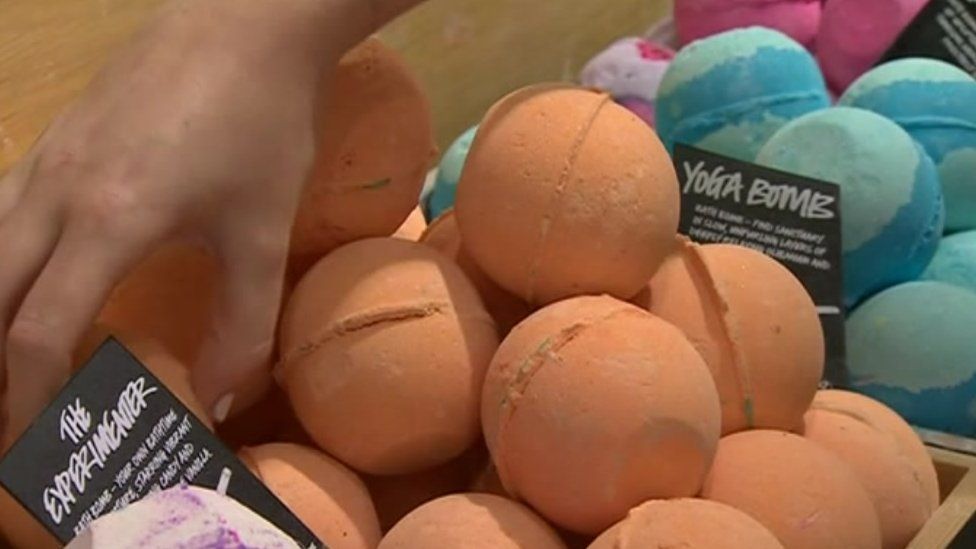 A prospective Kent County Council Labour candidate has apologised after party funds were raised by selling Lush cosmetics intended for needy families.
The items were donated by Lush to The Kindness Offensive charity on the condition they should not be resold.
It passed some of them to charity Food for All which gave them to the Ramsgate Labour Party, which sold them for £415.
Karen Constantine - who is vying for a Ramsgate seat - said the money had now gone to charity.
The products were sold to raise funds at a "Lush for Labour" sale in a local pub earlier this month.
The Electoral Commission has strict rules controlling the donations and loans that political parties receive.
In a statement, Ms Constantine said: "I fully apologise for not knowing the election funding laws regarding charities.
"Once the law was made clear to me and I realised there was a mistake I took immediate steps to ensure monies raised - £415 - were donated to local charities.
"I am sorry that this happened and unreservedly apologise. This will not happen again."
The Labour Party told the BBC it had not breached electoral law and there is no allegation that the party has broken any rules.
Jennie Matthias, of the Food for All charity, has sent a letter of apology to The Kindness Offensive (TKO) charity confirming that she had been told the products were not to be sold for profit.
"We apologise that we have not totally adhered to the terms of the donation made by TKO and their sponsor Lush to us.
"The mistakes in this area were undertaken solely by our group Food for All... we are devastated that our unwise actions to a certain group have since become problematic," she said.
The Charity Commission said it would be contacting the trustees of Food for All.
Kent Police said it had received a formal complaint, but was not currently investigating the issue.
Related Internet Links
The BBC is not responsible for the content of external sites.