Whitstable van driver arrested as cyclist dies in crash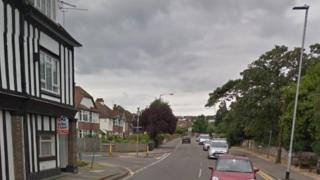 A van driver has been arrested after the death of a cyclist in a head-on crash in Kent on Friday evening.
A white Vauxhall Vivaro van collided with a cyclist travelling in the opposite direction in Canterbury Road, Whitstable, near to Saddleton Road, police said.
The cyclist, a 35-year-old man from Whitstable, died at the scene.
The 21-year-old male van driver, also from Whitstable, is in custody.
Kent Police is appealing for witnesses.