Chatham dog attack: Toddler 'seriously hurt'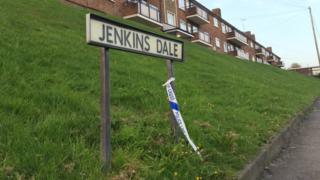 A young girl has suffered serious injuries in a dog attack.
The toddler was initially in a critical condition after the attack in Chatham, Kent, on Tuesday, but her injuries are now no longer life-threatening.
Firearms officers shot the dog dead and inquiries are ongoing to establish the animal's breed, police said.
Kent Police confirmed they received a call from a member of the public shortly before the attack about a dog pulling its handler nearby.
Three people, all from Chatham, have been arrested over the attack in the Jenkins Dale area at 17:26 BST.
Police said a man and a teenager were arrested under the Dangerous Dogs Act, and a woman was arrested on Wednesday in connection with the attack.
Live updates on dog attack and other stories around Kent
Officers received a call at 17:10 BST about a dog on a lead "which was pulling its handler around in a park in Jenkins Dale".
They said there was no information "that the dog was behaving aggressively or was of a dangerous breed as described under the Dangerous Dogs Act".
"Local patrols were tasked following this call and, as attendance was being arranged, the report of a child being injured was received," a statement said.
'Rag doll'
Neighbours told the BBC the injured girl, who is now said to be in a "very serious" condition in hospital, lived locally and the attack was witnessed by at least one child.
Amanda Ayres, 52, who called for an ambulance after witnessing the attack, said: "I can't get her face out my head - her lips were blue.
"The mum came over screaming, and fell to her knees when she saw her little girl. The whole dog's face was covered in blood."
Her daughter Katy Ayres, 31, added: "It had her head in his mouth and was shaking her, [The dog] treated her like a rag doll.
"That dog jumped on my son the day before, it was only licking at first but he was covered in scratches."
Other people reported hearing a shot fired and seeing a child under a blanket being carried to an ambulance.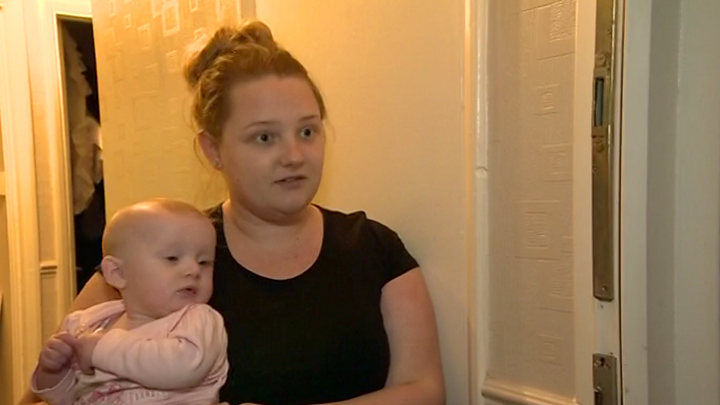 Jaspreet Uppal said: "First I heard a gunshot, [then] there was a dog on the floor. A few officers carried out a child from the back area of the flats.
"There is a little park there. I could not see the child, they were covered. I think they were quite small."
Charlie Helder saw two police officers with guns when they arrived in Jenkins Dale.
"One said 'stand back' and he shot it twice," he said.
---
At the scene: Lizzie Massey, BBC News
The police cordon tape has now been taken down, but neighbours described terrifying scenes.
A small child being thrown around like a toy by a powerful dog with panic at the scene and screaming.
Others rushing in horror to help the young girl by grabbing towels and banging on the doors of nearby nurses.
Parents who were in the park themselves earlier in the day said they felt distraught for the young family, but also lucky their own children had not been attacked by the dog.
I was told the animal had been in the children's play area for most of the day.
The residential area is mostly quiet and people described it having a strong community spirit.
But the block of flats has a local reputation for housing people who use large and powerful dogs as a status symbol.
---
One neighbour, who wanted to remain anonymous, said: "I heard a couple of kids screaming, but I thought they were just playing. But it didn't stop and I knew something was wrong.
"Then police stunned the dog... they put another bullet in it and took it away.
"Police did the right thing. Round here they call them trophy dogs - once they get the taste for blood they won't stop."
Following the attack, the MP for Chatham and Aylesford Tracey Crouch, tweeted: "Horrid news from Chatham this evening. My thoughts and prayers are with the child & their family tonight."
Kent Police have asked that anyone with footage of the events to contact them and not upload it to social media.