Killed man and partner were 'looking forward to future'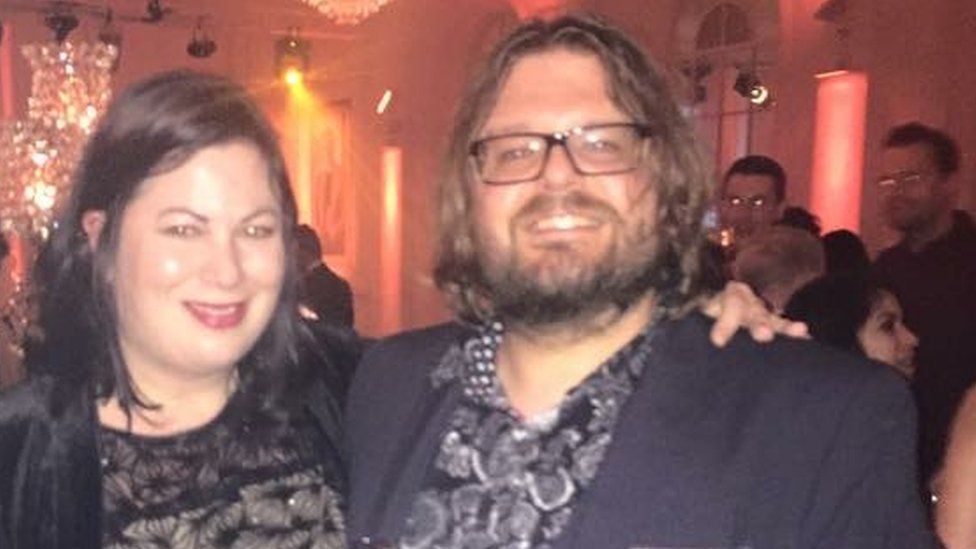 The partner of a man who was killed when his car fell on him said they had been looking forward to building their lives together.
Nick Jones, 42, had been working on his Audi outside his home in Sandy Lane, Addington, on Friday, Kent Police said.
Keira Hammond, who found him when she returned home, said Mr Jones was happiest when working on his car.
Emergency services tried to revive him, but he was declared dead at the scene.
Ms Hammond said she called out to her partner.
"He didn't answer and that was when I realised the car was on top of him," she said.
"I ran and tried to lift up the car and obviously I couldn't and I tried to use the jack, but I couldn't get it work."
She said Mr Jones was a "heath and safety professional who was so safe with his car".
"He wouldn't have cut corners," she said.
"We are all in absolute shock."
Mr Jones, who worked as a process safety engineer at ADM in Erith, was a skilled mechanic, said Ms Hammond.
His death is not being treated as suspicious, a police spokesman said.
Related Internet Links
The BBC is not responsible for the content of external sites.