Man questioned by police in Margate murder inquiry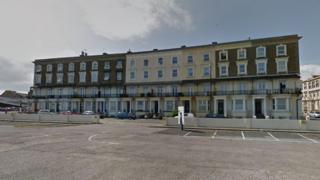 A man is being questioned by police after a body was found in Margate.
He is one of three men who were arrested on suspicion of murder on Tuesday after the man was found dead.
One, aged 54, has since been released without charge and a 35-year-old was released pending further inquiries. A 24-year-old remains in custody.
The victim, who has not been formally identified, was found dead at a private residential address in Ethelbert Terrace on Monday.
Detectives said the suspects and victim were believed to be known to each other and enquiries into the death continue. All the men arrested were from Margate.