HMP Swaleside: 'Escalation of instability' at jail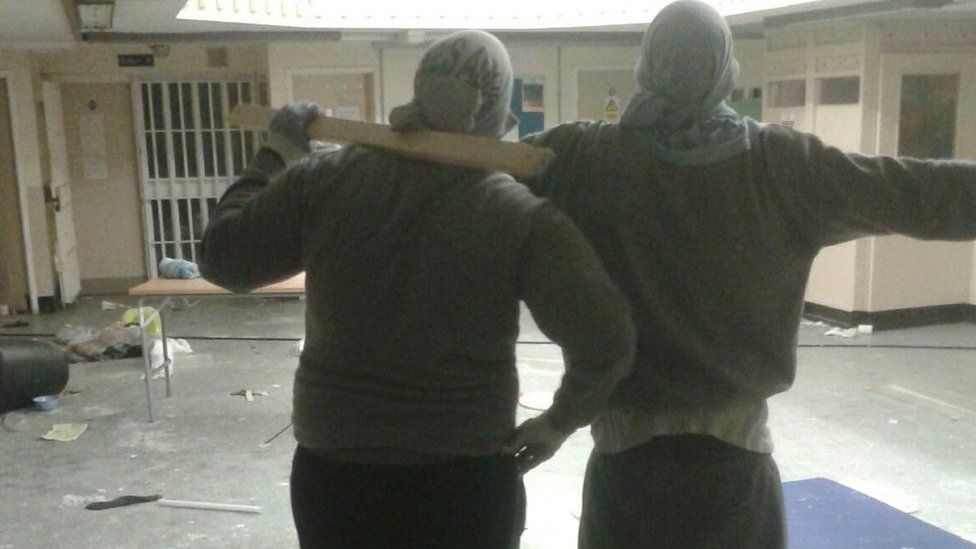 A prison where inmates took over part of a wing has experienced an "unacceptable escalation of instability", says a report.
In December 2016, about 60 prisoners took over part of HMP Swaleside, on the Isle of Sheppey in Kent, for 12 hours.
The Independent Monitoring Board has published a report into the jail, saying there are too many assaults and smuggled weapons remain an issue.
The prison service said improvements were being made.
The report said: "What is inescapable is an unacceptable escalation of instability in the prison, continuation of assaults by prisoners on both staff and prisoners and the increased use of both drugs and weapons as evidenced by the number of 'finds' by the staff.
"Weapons, including blades fashioned in many different ways, are frequently found by staff and are also unfortunately used in assaults.
"This, together with hooch and drugs, is the cause of much of the instability within the prison."
Prison managers had continued efforts to "improve the regime" and there was more "certainty for staff and prisoners in their everyday activities", it continued.
Following publication of the report, the prison service said it was "committed to transforming" jails into "places of safety and reform".
A spokesperson gave details of a "major overhaul" including a £100m investment to boost the front line by 2,500 prison officers over the next 18 months.
Body-worn cameras and CCTV have been installed and "unprecedented action" is being taken on drugs, drones and mobile phones, the spokesperson added.
No prisoners or staff were injured during the stand-off at the Category B prison in 2016.
Related Internet Links
The BBC is not responsible for the content of external sites.