Margate uniform row school in 13% GCSE pass rates drop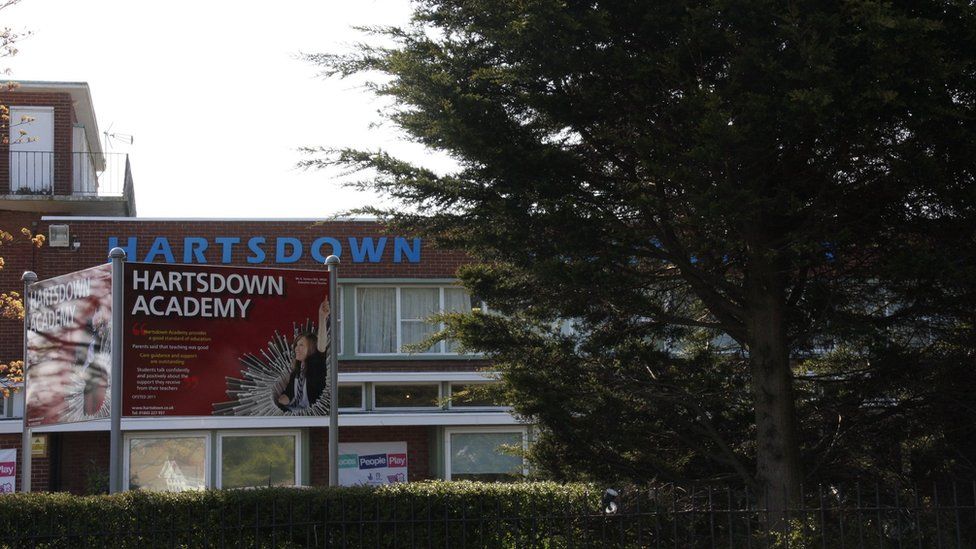 A school which made headlines over its crackdown on uniforms and discipline in a bid to improve academic results has seen a dramatic drop in GCSE results.
Dozens of pupils at Hartsdown Academy in Margate, Kent, were sent home last year for wearing the wrong uniform.
At the time, new head teacher Matthew Tate said the school had been underperforming and uniforms led to better behaviour and grades.
The school's GCSE pass rate for 2016-17 was 13% lower than the previous year.
In 2015-16, 28% of Hartsdown pupils gained five GCSEs including Maths and English.
BBC South East discovered that this year it had just a 15.3% pass rate.
Mr Tate, who was brought into the school just over a year ago to try to improve results, said the rules he had introduced were more for the long term and it was too soon to say what effects they would have.
"It is a concern, but my job is to transform the school.
"I want this school to be a fantastic school and that is about changing lots of things, not just about the results," he said.
Paul Luxmoore, executive head of the Coastal Academies Trust, which oversees Hartsdown, said he had "total confidence" in Mr Tate but he would need time to transform the school.
"He's a superb head teacher. He's having an impact.
"He's having the impact we as a trust, and I as an executive head, want him to have, so he has my complete support and will continue to do so."
Related Internet Links
The BBC is not responsible for the content of external sites.