Kent grammar schools: Record 11-plus pass rate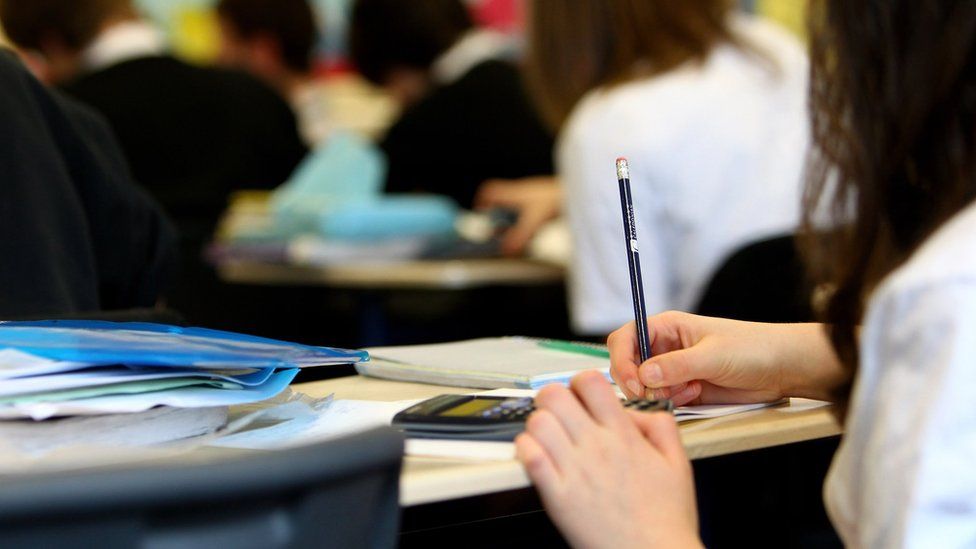 More children from outside of Kent have passed the county's 11-plus style exam than ever before.
About 7,400 pupils passed the exam - which determines whether they can apply for a grammar school - but Kent only has 5,060 places.
Of those who passed, 2,757 are from outside Kent - up by nearly 600 compared to last year.
Kent County Council told parents local children will be given priority.
Mr Carter said: "Our track record of delivering grammar school places for all Kent children who have passed the Kent test has been very good.
"Virtually every child that wants a place gets a place.
"Sometimes the distance from home is a determinant, because there is pressure on grammar school places where we haven't been allowed to expand grammar schools to the same extent we have been allowed to expand high schools."
The pass rate of the 15,937 pupils taking the test was just under 50%.
Parents have until the end of the month to apply for a grammar school place for their child and name their preferred schools.
They will not find out if they have been successful until March.
Related Internet Links
The BBC is not responsible for the content of external sites.