Simon Cowell offers £10,000 for return of boy's puppy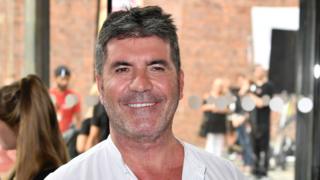 Simon Cowell has joined those helping a family reunite their three-year-old son and their missing puppy.
Cowell offered a £10,000 reward for the safe return of nine-month-old Morse, who is thought to have been stolen.
Edward Latter, who is three on Saturday, keeps asking for his best friend back.
His parents Richard Latter and Amanda Hopkins, from Marden, Kent, started a social media campaign. After seeing the media coverage Cowell got in touch.
The border terrier pup escaped from the family's garden and ran up their road last week.
A witness spotted him being put into a blue or grey pick-up style truck by a man.
Mr Latter said: "It was absolutely mind-blowing to get that call indirectly from Simon Cowell.
"When I put the the phone down I had to just stop for a couple of minutes and try to work it out in my own head, it was so generous of him."
Kent Police said its officers were investigating the crime in the Pattenden Lane area.
Police are appealing for anyone with information to come forward.