Aylesford mattress crash death driver sentenced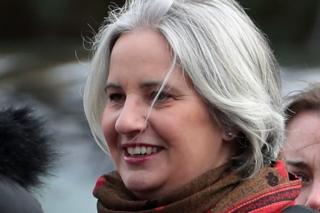 A prison officer who caused the death of a driver after a mattress fell from the roof of her car has been given a suspended jail sentence.
Rebecca Miller was driving on the A229 Maidstone Road in Kent when the double mattress was "torn from her roof" due to a loose bungee chord.
Clive Mauger, 69, hit the mattress and then a tree and died instantly, Maidstone Crown Court was told.
Miller, 40, was given 10 months in prison suspended for 18 months.
She previously admitted causing death by careless driving.
'Risky and stupid'
Miller was moving home from Rochester to Aylesford when the crash happened on 30 January 2017.
Judge Julian Smith said it had been "not just risky and stupid, but particularly serious in its consequences" to drive along the dual carriageway.
He added: "Of course the consequences here are not merely serious, they are tragic and unrecoverable.
"In terms of sentence I say this, no sentence or punishment could address the pain or loss suffered by Mr Mauger's family."
Miller, of The Lindens in Aylesford, was also disqualified from driving for two years.