Near death baby's father was 'a bit too rough'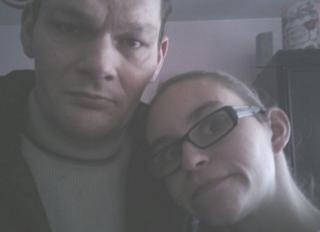 The mother of a baby who came close to death has told a court her son's father was "a bit too rough" with him.
Jody Simpson, 24, and Tony Smith, 46, from Whitstable, deny assaulting, ill treating or neglecting their child, to cause unnecessary suffering or injury.
Ms Simpson said she had thought about leaving Mr Smith the day before the baby was rushed to hospital with life threatening injuries.
She told Maidstone Crown Court she was worried about her son's safety.
"Sometimes I felt he was a bit heavy handed. He was holding him too tight."
She said: "I told him to stop... he has big hands, he didn't realise how strong he was."
'Always a doubt'
Ms Simpson said: "I didn't realise how bad the situation was. He is his father and I gave him the chance to put it right.
"There was always this doubt, I didn't know what was in his head."
Ms Simpson said she did not leave Mr Smith because she was "afraid of not being good enough" for her son.
Ms Simpson and Mr Smith, of Sydney Road, called their GP on 14 November 2014, saying their six-week-old son had cold symptoms.
Ms Simpson said she didn't realise how ill Tony was until "he completely lost his voice, was very pale and his legs had swollen up".
She told the court she rushed the baby to the doctor by herself, while Mr Smith waited at the flat for a plumber.
He was immediately transferred to hospital where tests showed he had eight fractures, multiple infections and septicaemia. He survived.
The couple split up in 2017, the court heard.
The trial continues.