New strategy to tackle youth gang crime in Kent and Medway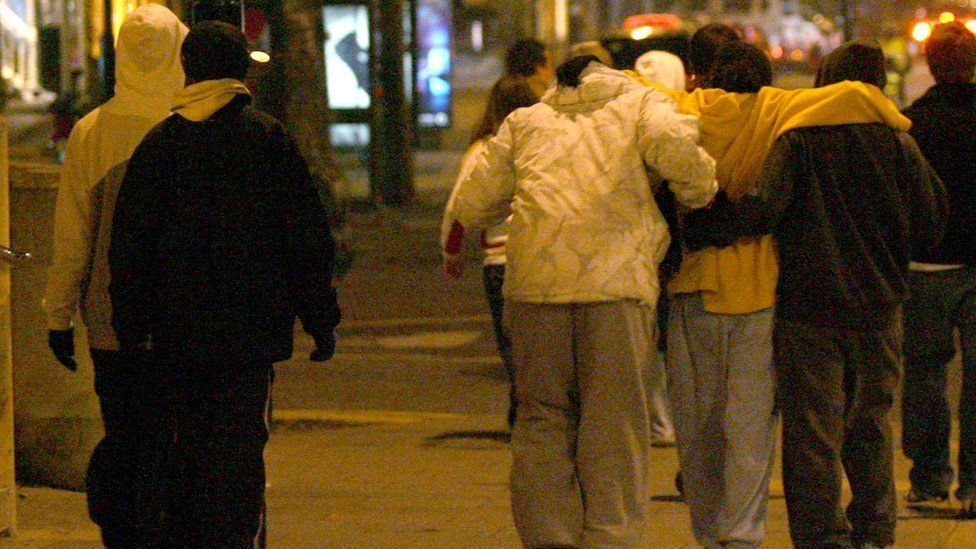 Children as young as 10 are being recruited into gangs in Kent and Medway, which are seeing rising levels of gang-related crime and violence.
It has prompted the local safeguarding children boards to publish a three-year strategy to tackle the issue.
New "gangs champions" will become the point of contact to stop young people from becoming mixed up with gangs.
Individuals seen to be at risk of gang involvement and their families will also be provided with focused support.
The report by Kent and Medway's safeguarding children boards says the majority of local young people involved in gangs are aged between 15 and 25.
It cites London-based gangs venturing into Kent to sell drugs, and setting up "county lines" deals.
The problem has been compounded by young people with gang connections being moved from London into Kent over recent years.
"Home-grown gangs at different locations across the county" have also sprung up and there has been a "corresponding increase in 'gang on gang' violence and the grooming of vulnerable individuals by gang members", it said.
The report noted that Kent Police had already developed a "gangs matrix" to help identify and map individuals involved in gang activities and to assess the threat, risk and harm they pose.
It said its strategy would provide "a clear framework" for everyone involved - including the police, council and social services.
Related Internet Links
The BBC is not responsible for the content of external sites.