Kent Police officer jailed for rape and stalking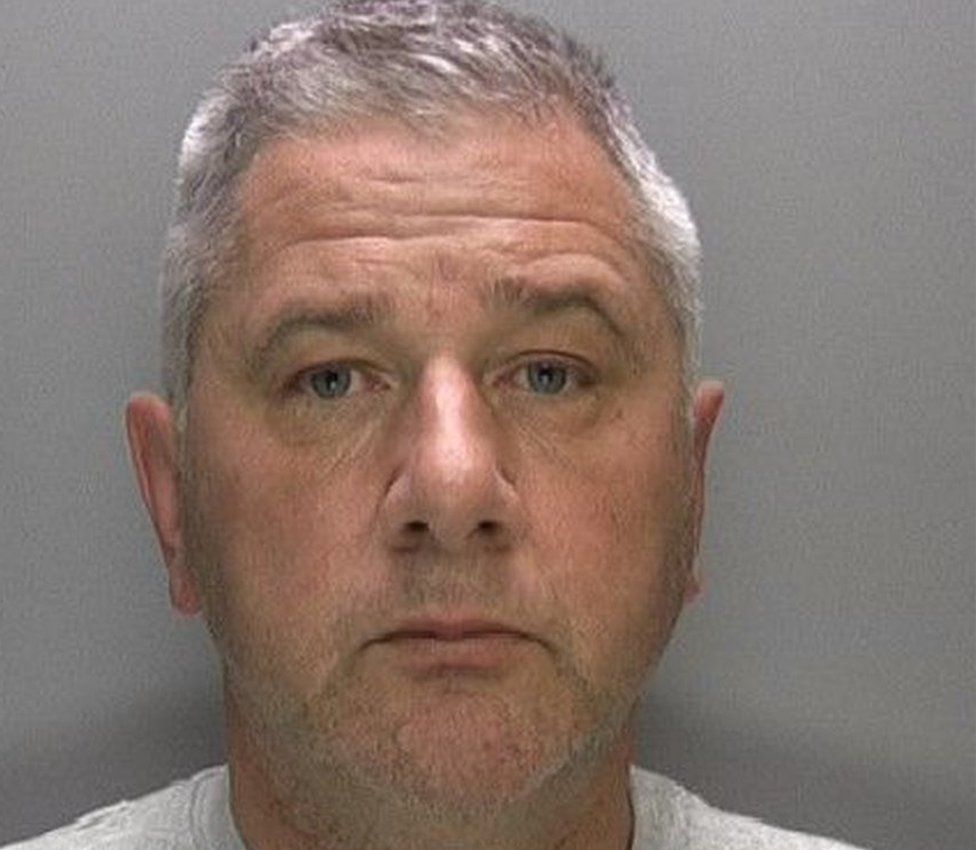 A police officer has been jailed for stalking and raping a woman after he placed bugs around her home so he could listen to her conversations.
Clive Garton, 56, a Kent Police sergeant from Sittingbourne, was jailed for 13 years at Lewes Crown Court.
Garton had refused to leave the victim's house in October 2016 before he raped her, the court heard.
He then tried to persuade his victim to withdraw a complaint to police about his years of controlling behaviour.
She told Kent Police she had endured years of stalking by Garton who had also tracked her mobile phone while he was on bail for the offences against her, the force said.
Judge Janet Waddicor described Garton as a "well-regarded police officer" who had resorted to a "sophisticated" and planned campaign of stalking.
She said: "You manipulated her over a number of years. Above all, you are consumed by obsessive sexual jealousy towards her. You will not let up in your obsession.
"I'm satisfied you do impose a significant risk of serious harm to her, if and when you are released."
Garton turned up unexpectedly in his police car "wherever she went", claiming he was coincidentally working in that area, the court heard.
During October 2016 he connected to gadgets disguised as plug sockets and containing SIM cards hidden in the woman's home 207 times to listen to her conversations.
In a victim impact statement read to the court, the woman said: "I felt very frightened of him.
"I am convinced he will turn up again one day even if it is in years to come."
Garton was suspended from duty following his arrest on 22 October 2016 and now faces an internal police investigation by the professional standards department.
Related Internet Links
The BBC is not responsible for the content of external sites.