Canterbury social housing deal stopped London 'gazumpers'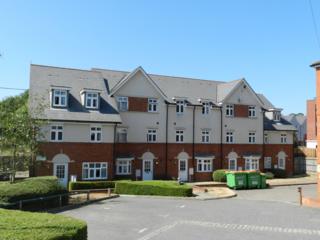 Canterbury City Council claims it outwitted big-spending London boroughs to land a secret deal to convert properties into affordable local homes.
It kept its negotiations for the former student homes private to avoid alerting councils in the capital which have been buying up Kent homes for their tenants.
The purchase comes after the city's Howe Barracks was snapped up by Redbridge Council.
Canterbury says more than 2,000 local families cannot afford private prices.
The council has been negotiating for the freehold of the 44 properties off Sturry Road which had provided bedsits for students in the city.
It plans to convert them into 63 self-contained flats and houses in a £23m redevelopment which it says will help make inroads into its housing waiting list.
The council says there are 2,401 households on its Housing Needs Register who are unable to afford private housing.
But it says even the cheapest properties in its district are well out of the price range of the lowest-earning 25% of its residents.
Negotiations for the Sturry Road deal were conducted in private to ensure London boroughs, which have been buying properties all over Kent to help solve their own housing problems, did not get in ahead of of the local authority.
Council leader Simon Cook, who said he was confident the council did not overpay for the properties, said: "We have had to keep this under wraps for fear of being gazumped by those with deeper pockets than our own."
The new venture, which will be funded by council house sales, housing fund reserves and a £9m loan, will raise the number of homes provided by Canterbury Council for affordable housing since 2015 to 110.
The first of the conversions should be ready within two months.