Mother and son jailed for trying to smuggle £40k out of Dover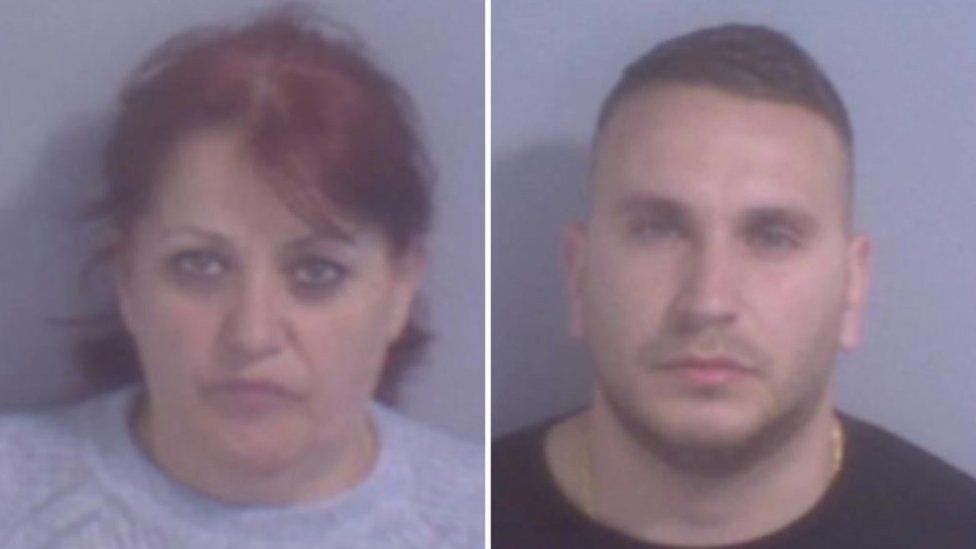 A woman who hid thousands of pounds in a pair of tights wrapped around her body has been jailed with her son for trying to smuggle money out of the UK.
More than £40,000 was seized by police when Suzanna Sokolli, 57, and her son Xhino Mata, 24, were stopped in a car at the Port of Dover on 5 April.
The pair, from Albania, claimed the cash was Sokolli's life savings.
Sokolli was jailed for three years and Mata for three-and-a-half years at Canterbury Crown Court.
They were found guilty of attempting to conceal a large sum of money and leave the country.
Kent Police said the cash was ill-gotten and the proceeds of crime.
When stopped at the port, Mata told officers he was travelling to France and Milan, and showed them £7,000 in bank notes in a bag.
Several more bundles of cash were found hidden in the lining of a handbag in the car.
Officers then searched Sokolli and found more cash concealed in a pair of beige tights wrapped around her waist.
She claimed she was hoping to use it to start a business, and that she had brought the money with her as she had previously been robbed and felt it was safer to have it with her.
A quarter of the cash was in Scottish pound notes with the remainder of the money in sterling.
Det Ch Insp Lee Morton said: "Neither Mata nor Sokolli could come up with a plausible reason as to why they were carrying so much cash.
"We believe it was ill-gotten and the proceeds of criminality."
Related Internet Links
The BBC is not responsible for the content of external sites.