Brexit donor attacks Folkestone and Hythe MP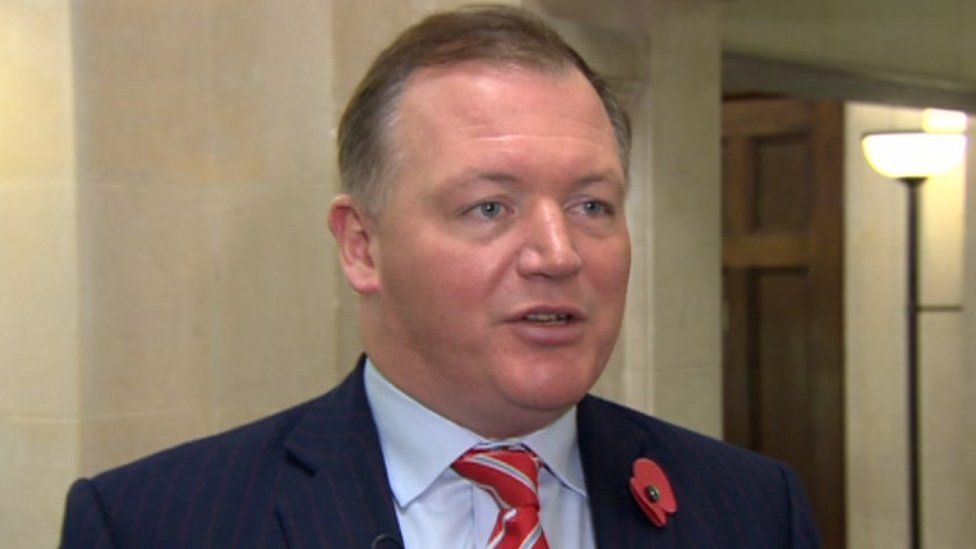 A Conservative MP has been labelled a "snake in the grass" in a letter sent to all his constituents by Leave.EU co-founder Arron Banks.
The letter claims Damian Collins, MP for Folkestone and Hythe, has "never respected" the Brexit result.
Mr Collins called claims "ridiculous... I'm not going to be intimidated out of doing my job by him".
In his letter, the business tycoon claims the MP, who voted to Remain in the EU, given the chance, "would betray the democratic instructions of his own constituents".
He also accused him of using his position on the select committee to "launch a pathetic witch-hunt against Brexit," and urged constituents to join the Conservatives in order to put the MP's "position into question".
Mr Collins said he had voted with the government in support of delivering Brexit at every vote in the Commons since the referendum, and had also never advocated having a second referendum.
"This is just a fit of pique from a wealthy man who doesn't like me and my select committee questioning him about his business links, his political donations, his links to Russia.
"Therefore he's decided to write to all my constituents saying unpleasant things about me, and I think it's just ridiculous and it won't work.
"It won't stop me doing my job, and I don't think people in Folkestone and Hythe really care very much about what Arron Banks thinks about anything," Mr Collins said.
In June, when Mr Banks was questioned by the Digital, Culture, Media and Sport Select Committee, as part of its investigation about fake news, Damian Collins said it was "difficult to know" whether to take his evidence - and that of colleague Andy Wigmore - seriously.
Mr Banks, who spent more than £6m on the Leave.EU campaign, claimed Parliament was the "biggest source of fake news", and hit back at claims he was involved in a conspiracy with Russian officials.
Related Internet Links
The BBC is not responsible for the content of external sites.