Two deer died when cheetah fled enclosure at Howletts animal park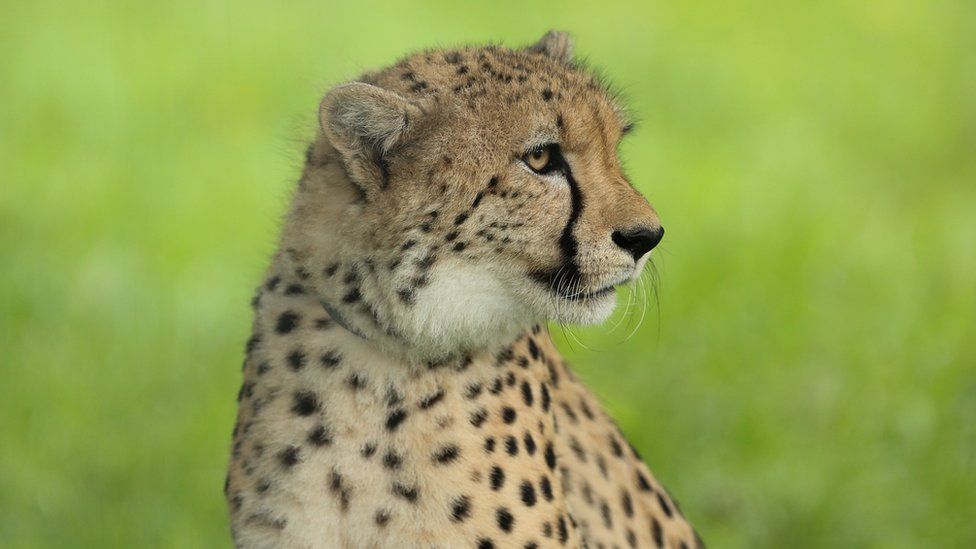 Two deer died when a cheetah fled its enclosure and chased them at a Kent wildlife park, it has been revealed.
Canterbury Council disclosed that the incident at Howletts Wild Animal Park on 12 October had not been reported by the zoo.
Under the terms of its licence the animal park is obliged to inform the council of any escapes.
Howletts said that the cheetah, Saba, was in one of its enclosures and so it "did not constitute an escape".
A spokeswoman for the Aspinall Foundation, which owns Howletts, said Saba had climbed an internal fence dividing his enclosure from the neighbouring deer park on 12 October (a Friday).
Once inside the deer park Saba chased after some of the herd and two deer ran into a fence and died.
The Aspinall Foundation's spokeswoman said the cheetah did not wound or kill the deer and had not posed a risk to the public, and Saba was led back to his enclosure by keepers.
"We are only obliged to report to Canterbury City Council if an animal escapes into public areas," the park's spokeswoman said.
"We feel that, as the cheetah was still within the confines of an enclosure, and did not enter any public areas or leave the perimeter of the park, that this incident did not constitute an escape."
However, the council insisted that the zoo was required to report any escapes with the park's confines.
The authority's spokesman said: "The need to report incidents like this is explicit in the zoo's licence and our highly experienced zoo licensing officer has made this clear to them.
"We will also clearly have a discussion with Howletts about their obligations to report such incidents."
Howletts' six-year licence was due for renewal in July 2019, the council said.
Related Internet Links
The BBC is not responsible for the content of external sites.