Kent Police stop using crime predicting software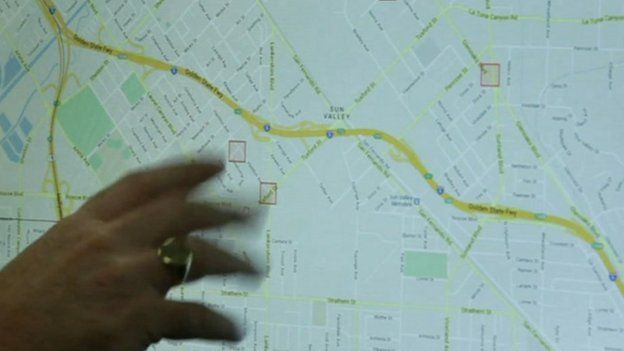 Computer software intended to predict where and when crimes would occur has been scrapped by a police force.
Kent Police was the first force in England and Wales to introduce the "predictive policing" system in 2013.
Supt John Phillips said it was "challenging" to demonstrate whether the system had enabled police to reduce crime.
Officers said the software had been "really useful" for "proactive" policing.
It uses past trends and current information to predict when and where crime is likely to happen.
Kent Police Federation chairman Chris Carter said the software was useful for "proactive" policing, but said "officers have got less time to use it" due to increasing crime and decreasing resources.
"When I was a neighbourhood inspector it was really useful to me," he said.
"We deployed based on the information I was given from the system."
Supt Phillips said the software "allowed officers to identify public spaces that would benefit from patrols".
"While it did not predict crime, it was used as a preventative tool and supported the force's focus at the time on neighbourhood policing," he said.
"The launch of a new policing model that places victims and witnesses at its centre, has led Kent Police to evaluate alternative options which will support a focus on both traditional and emerging crime types."
Supt Phillips told the Financial Times the software had a "good record of predicting where crimes are likely to take place," but added: "What is more challenging is to show that we have been able to reduce crime with that information."
Predpol chief executive Brian MacDonald said he viewed Kent Police as a "customer on pause" and not a "lost customer".
Related Internet Links
The BBC is not responsible for the content of external sites.