Woman arrested over deaths of children in Margate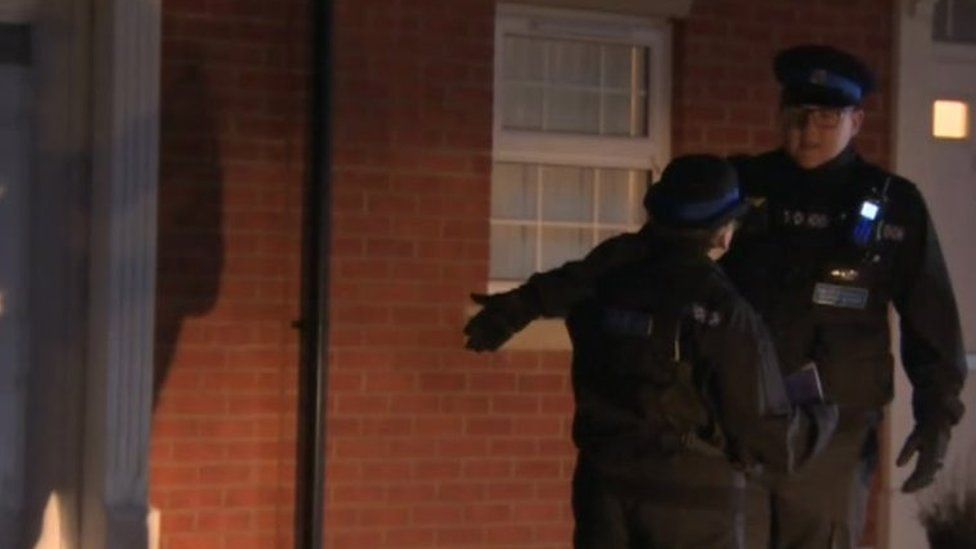 A woman has been arrested on suspicion of murder following the deaths of two children.
Police were called to an address in Castle Drive, Margate, Kent, at about 03:35 GMT on Thursday.
Ambulance crews also attended, and two young children were taken to hospital where they were later declared dead.
Police said a 37-year-old woman was in custody. Some 45 minutes earlier she had been involved in a crash on the A299 Thanet Way.
She was also taken to hospital with minor injuries, discharged and then taken to a police station.
Two uniformed police officers stood outside the terraced house on Thursday evening and forensics officers were seen at the address earlier on.
Local priest Father John Taylor, who did not know those involved, said: "As a priest and as a parent, when I heard I was shocked, very disturbed and saddened."
He added: "I came down to see if I could help and will say a prayer for the children. Something like this affects the whole community."
One neighbour said: "I just don't know how to process it really, it's so deeply shocking."
Another neighbour said: "It's terrible. It's just a thing that shouldn't happen, especially not to children."
Related Internet Links
The BBC is not responsible for the content of external sites.