Maidstone man who shot friend dead cleared of murder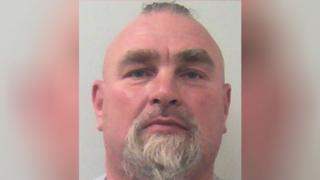 A man who shot a friend dead with an illegal gun during a row over a woman has been cleared of murder and manslaughter.
Jeffery Mills shot Andrew Jenkins at his home in Maidstone in March.
At Maidstone Crown Court, Mills, 54, of Cambridge Crescent, argued he had acted in self-defence, fearing he would be killed by Mr Jenkins.
He admitted possessing an illegal firearm and ammunition and was jailed for six years and six months.
A jury acquitted Mills of both murder and the alternative charge of manslaughter on Wednesday.
Kent Police said that in the days leading up to the shooting a dispute over a woman had led to Mr Jenkins attending Mills' home, where there was "a confrontation".
Det Ch Insp Chris Greenstreet said: "The reality is that anyone who gets involved with firearms is putting themselves and others in serious danger.
"Ultimately, we have a man who has shot dead a person who he once considered a friend.
"Tragically, two families will have to live with the consequences of that for the rest of their lives."