Channel migrants: Border Force intercepts 41 on four boats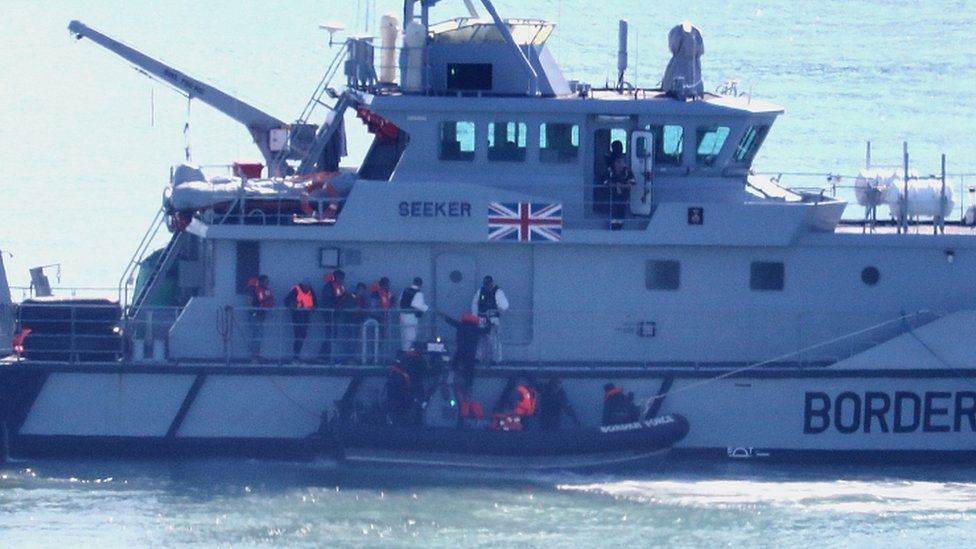 Four small boats carrying 41 migrants have been intercepted in the Channel.
The vessels, which included a kayak carrying two men, were heading for UK shores before being stopped by Border Force, the Home Office said.
A boat carrying 24 migrants - including two children - was intercepted, along with one with five men and one woman onboard.
Nine other people - seven men and two women - were in another boat stopped off the Kent coast.
The migrants were said to be variously Iranian, Afghan, Turkish and Malian.
All have been medically checked and taken to immigration officials for questioning, the Home Office said.
It comes five days after Border Force intercepted what is thought to be the highest number of migrants in a single day amid warnings the closure of a French camp could prompt a spike in Channel crossings.
On Tuesday, 86 men, women and children attempted the journey in small boats, with some managing to land on beaches before being detained.
Refugee charity Care4Calais warned the imminent closure of a gym in Dunkirk, where up to 1,000 migrants are living, is likely to prompt a spike in crossing attempts.
On Friday morning, French police officers cordoned off an area of wasteland and woodland on the outskirts of Calais, telling those camping there to leave and move their tents.
The wave of migrant camp evictions and the looming clearance of a Dunkirk gym - currently thought to be housing more than 70 families - came after a French court order was issued.
At least 1,499 people, including more than 100 children, have crossed the Channel in small boats since 3 November 2018.
Of those, 1,253 have successfully crossed the Channel this year.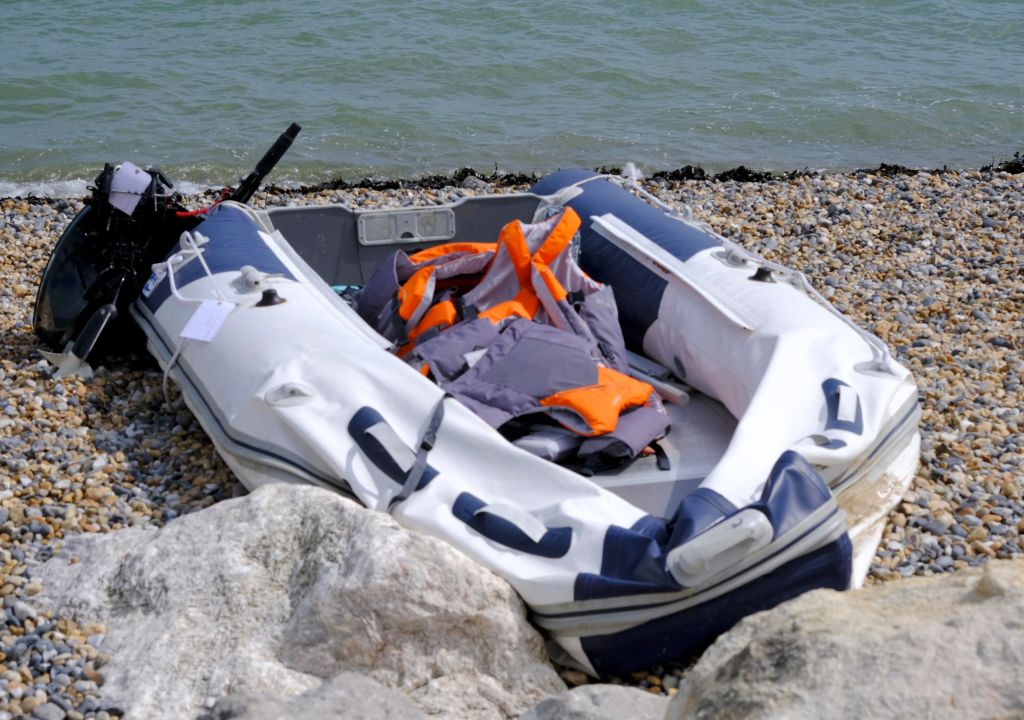 Getty Images
Migrant crossings
Attempts to cross the English Channel
41migrants found on 15 September
725total arrivals between January and July 2019

562total attempted crossings in 2018
Source: Home Office
A note on terminology: The BBC uses the term migrant to refer to all people on the move who have yet to complete the legal process of claiming asylum. This group includes people fleeing war-torn countries, who are likely to be granted refugee status, as well as people who are seeking jobs and better lives, who governments are likely to rule are economic migrants.
Related Internet Links
The BBC is not responsible for the content of external sites.