Kent schools 'facing disruption' over no-deal Brexit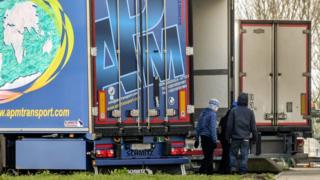 Head teachers in Kent have been warned a no-deal Brexit could mean staff, parents and pupils facing disruption.
A build up of freight traffic due to enhanced customs checks could lead to "significant delays" for traffic heading through the Kent ports.
Staff shortages may lead to full or partial closures of schools as roads are affected, Kent County Council said.
The council said schools may need to find extra places for lone asylum-seeking children as a result.
Longer queues at French ports may give migrants greater opportunity to board lorries bound for the UK, the council said in guidance issued to schools.
Kent schools have also been told to prepare for disruption caused by congestion at the Port of Dover, with potential impact on the delivery of school meals and a warning over an increase in air pollution.
The council said: "Disruption in the first week is likely to revolve around increased traffic congestion due to freight not moving through the terminals as quickly as it needs to.
"This would likely be localised in eastern and southern Kent but could spread if the freight delays become worse than forecast.
"The impact on schools would likely be restricted to staff and pupil delays, but this would impact more on the M20 and M2/A2 corridors, and in and around the port areas."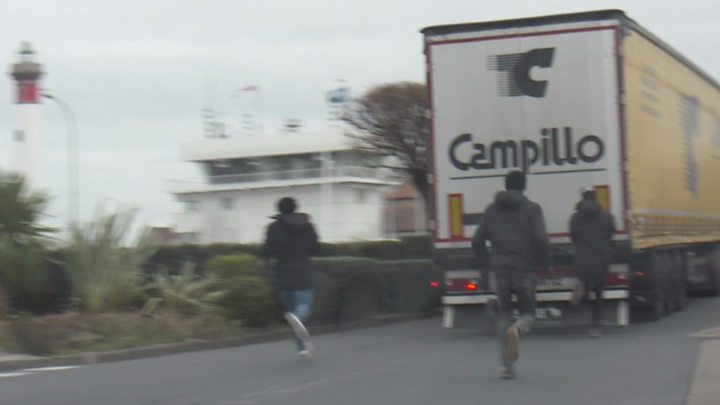 Ian Watts, an area education officer, said the reference to a potential rise in unaccompanied asylum-seeking children was intended to "focus school leaders' thoughts".
He said this may "mean an increase in the numbers of children requiring a school place" or wider implications on school resources "due to the levels of additional needs these young people may have".
Bridget Chapman, from Kent Refugee Action Network, said: "It's going to be very difficult for [schools] to support extra people with additional needs unless the government puts the money in."
A government spokesperson said: "We know schools in Kent and the county council have already taken steps to prepare for Brexit and we are working closely with them to ensure all state schools have appropriate plans in place and are suitably prepared."
Follow BBC South East on Facebook, on Twitter, and on Instagram. Send your story ideas to southeasttoday@bbc.co.uk.